AS/RS - Automated Storage & Retrieval Systems
AS/RS are designed to minimize the space within warehouses and to obtain higher levels of efficiency and productivity
System Logistics offers its customers a wide range of flexible and tailor-made AS/RS systems. These systems, provided with high quality forks, handling systems and software which are designed, developed and produced in-house, give System Logistics the unique competitive advantage of being a global supplier. The systems can store a variety of loading units:
Pallets
Containers
Boxes
Other types of loading unit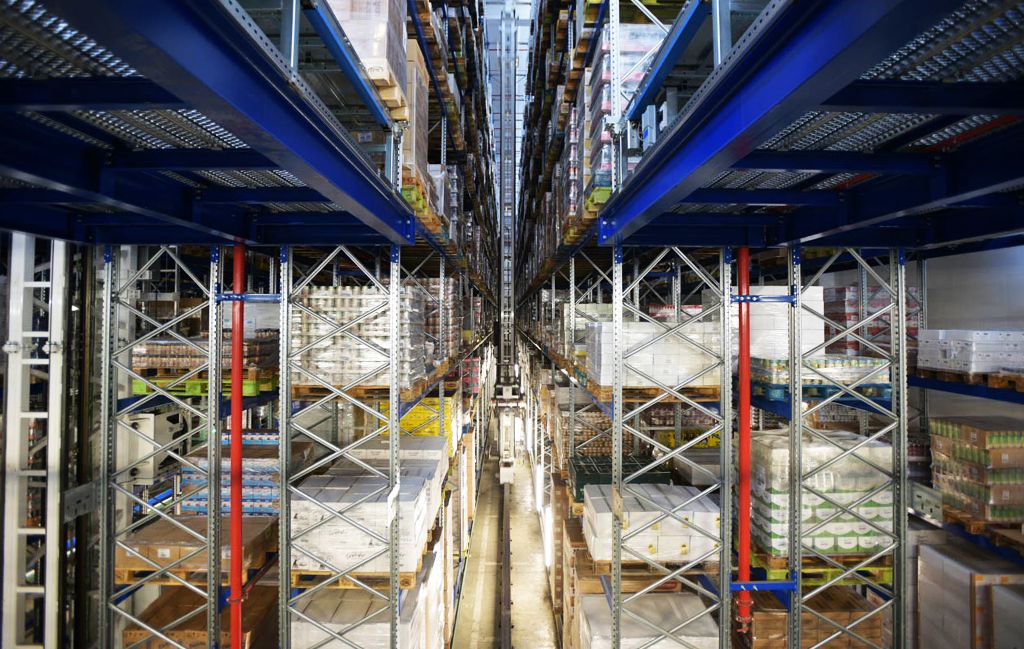 stacker cranes
Stacker cranes are designed for automated infeed/outfeed operations within material storage activities. They move lengthwise along the aisles to position or extract the loading units (pallets). The handling system moves the loading units from the picking bays, places them in the storage cells and vice versa. The key benefits of using stacker cranes within a storage system are fast and accurate warehouse control and updating, easier inventory system, elimination of manual errors, and adjustment to special working conditions (temperature -30°, high humidity). System Logistics produces multiple versions of stacker cranes, which can be configured according to the following characteristics: loading unit type and capacity, height up to 40 m, variable number of columns, horizontal speed up to 4m/s, load lifting devices with single or double-depth telescopic forks, multi-depth satellite vehicles, variable temperature (room temperature, controlled temperature or cold storage).
miniloads
Miniload systems are designed to handle lightweight loads for various types of cases, containers and boxes, providing a high productivity picking system which is completely automated, fast and safe, and that can be configured according to project requirements. A miniload system is a high-performance automated warehouse with a mono-column or bi-column structure that picks and places the individual loads from/in storage cells within the shelves. The loads are then taken from the various storage cells and delivered to the output bays, which direct the loading units to another area for picking, packaging or shipment. System Logistics produces different versions of the miniload system depending on the type of loading unit (metal or plastic containers, boxes, trays and others), load capacity up to 650 Kg, height up to 22 m, horizontal speed up to 5.5m/s, different load lifting devices (telescopic forks, single bench, grips or drives).
frs-fast rotation storage
The FRS system is a low bay storage solution used as production buffer before shipment as well as for high density storage. The FRS system, based on high speed linear shuttles combined with multi-depth satellite technology, makes it possible to achieve a very high throughput and storage capacity, in a small volume. The FRS system is characterised by a flexible block design concept for by-step installation, possibility to stock on different levels, high transport capacity, internal or self-supporting, minimum modifications to the structures of existing buildings and easy installation in a normal industrial site, with fast start-up.